20 December 2022
Suman Mallick Receives SHODH Scholarship for Research on the Impact of the Exotic Amazonian Sailfin Catfish on Indian Freshwater Systems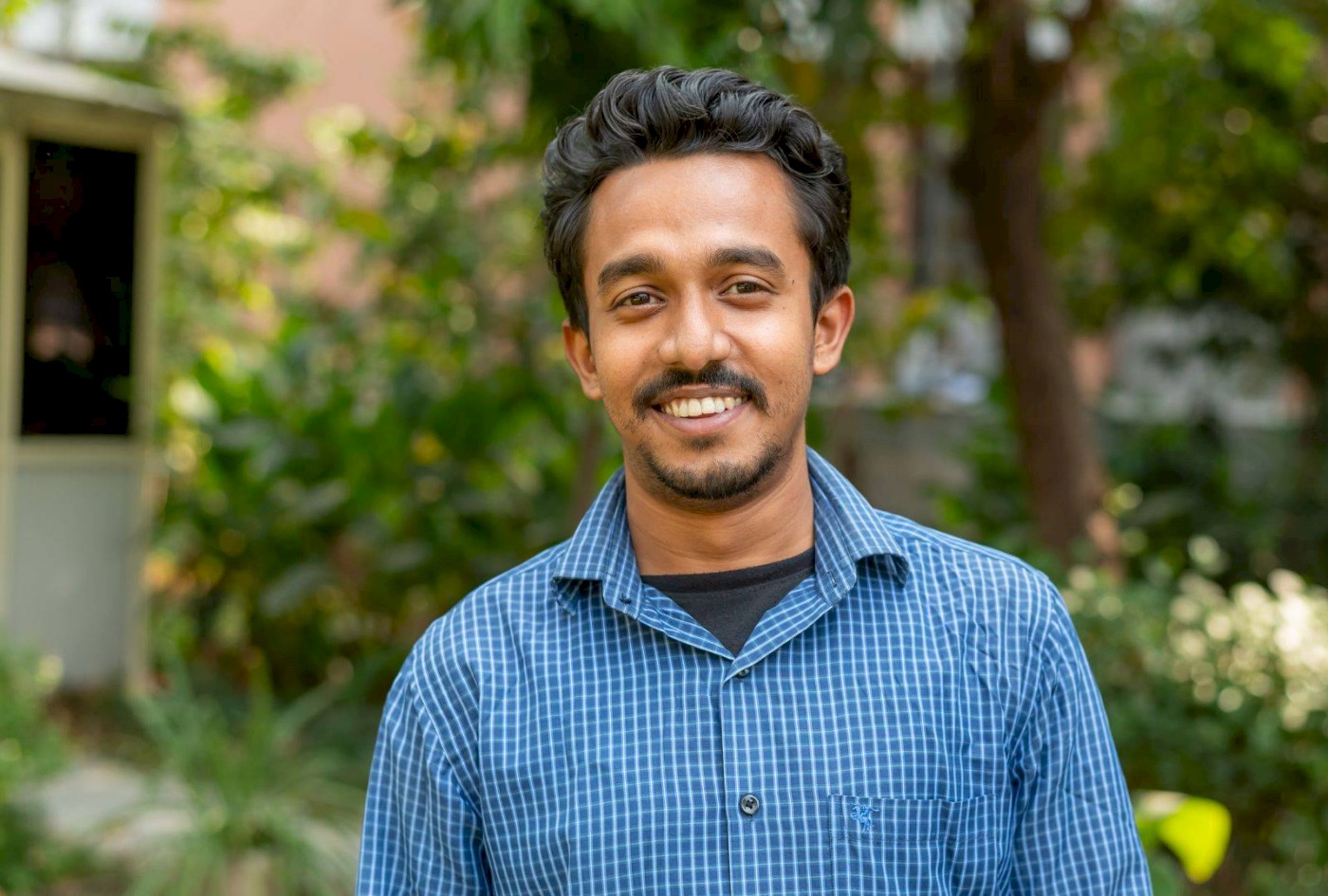 Suman Mallick, PhD Scholar at the Ecology and Environment Laboratory, School of Arts and Sciences, has received the ScHeme Of Developing High Quality Research (SHODH) Scholarship from the Education Department, Government of Gujarat. He is conducting research on the Impact of the exotic Amazonian Sailfin Catfish on Indian freshwater systems under the mentorship of Ratna Ghosal, Assistant Professor, School of Arts and Sciences.
Suman completed his post-graduation from Pondicherry University in Ocean Studies and Marine Biology. Suman says, "It was only after my post graduation, that I actually got fascinated by marine ecosystems and fish diversity, and its interesting behaviour. I was curious to know about the diverse ichthyofaunal population around the globe."
Being a hobbyist since his teenage, Suman used to keep ornamental fish and breed them in his aquariums, but the change in perspective made him shift towards research that could aid their conservation and management. Suman got involved with a livelihood-based project undertaken by the Central Institute of Brackishwater Aquaculture (Chennai) where he was appointed as a Young Professional for the management of livelihood in a few villages of Maharashtra in Sindhudurg district for a year. He says, "My duty was to empower the fisherfolk to earn a better revenue by surplus production of healthy fisheries resources, the Asian Seabass, one of the high-value, economically important food fish."
Looking for a laboratory where researching dynamic fish behaviour would be nurtured, Suman joined Ahmedabad University in 2019, as a Junior Research fellow, in one of the projects funded by the Department of Science and Technology (DST) in collaboration with the Science and Engineering Research Board (SERB), Government of India, for three years. The project focussed on the assessment of exotic species, Amazon sailfin catfish (Pterygoplichthys sp.) in Indian freshwaters and developing a molecular tool to detect its presence in aquatic water bodies.
After a thorough literature review Suman realised that the impact of ornamental fish degrades the quality of the ecosystem and impacts the native fish. He says, "The deliberate introduction of exotic species by aquaculture and ornamental trade has wrecked many ecosystems globally contributing to biodiversity loss. I carried out a few field experiments and behavioural trials to understand its status as well as its impacts on native species on this model system." Suman has published an article in the Marine and Freshwater Behaviour and Physiology Journal on the shoaling behavior of orange chromide (Etroplus suratensis).