23 June 2022
From Core Biology to Management at Columbia University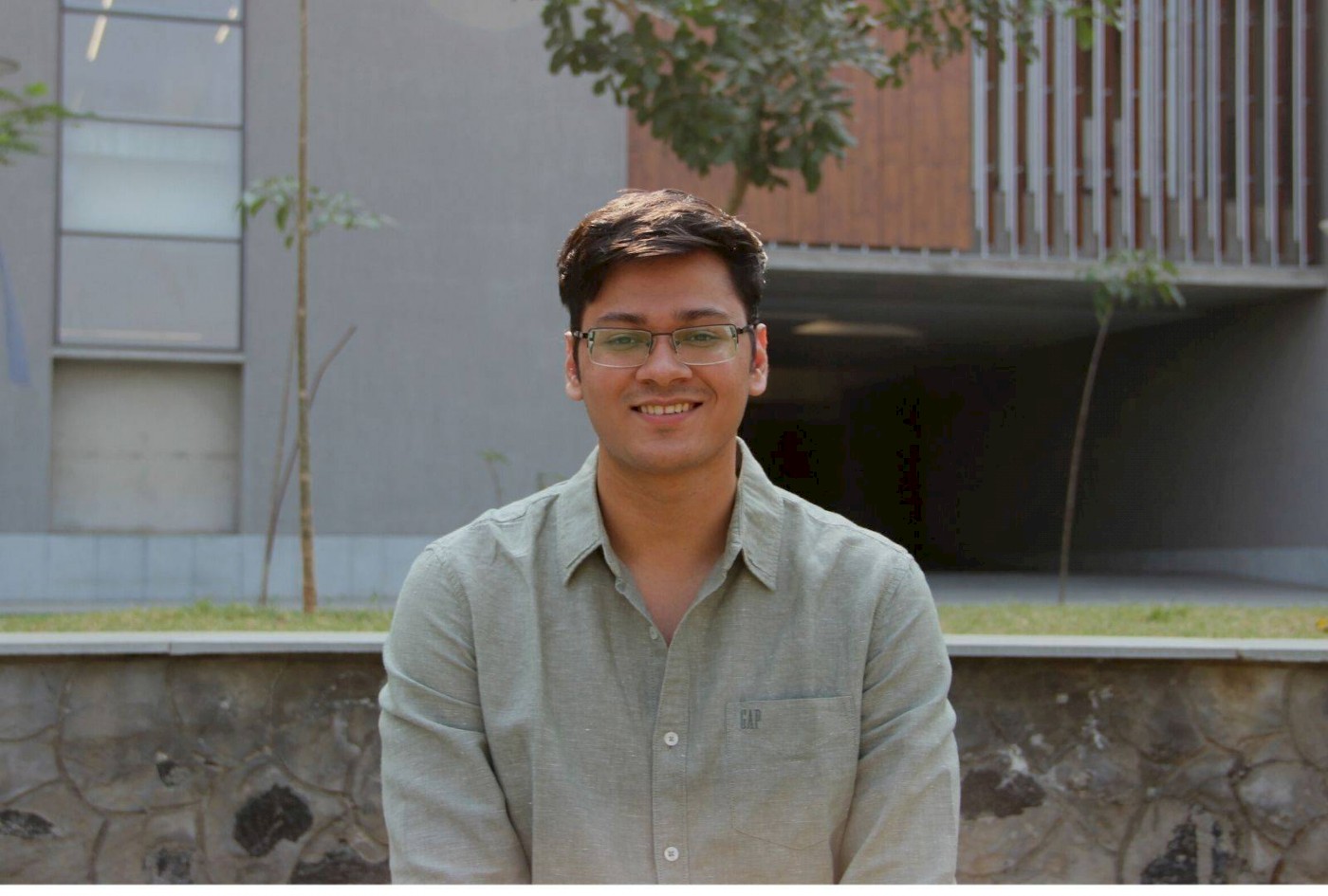 Dhairya Mazmudar, BSc (Hons) in Life Sciences, School of Arts and Sciences, Class of 2022, has secured admission to Columbia University. He will join the Master of Health Administration Programme, Department of Health Policy and Management, at the Ivy League in New York. He admits that getting through to one of the most prestigious universities worldwide is a motivating experience, but equally exciting is the prospect of moving from core biology to management. "Having pursued biology for a significant period of my academic career, I realised that I am more inclined towards planning and executing research. The health administration and management domain at Columbia University takes me in that direction," he says.
The Eureka moment for him came during the pandemic. Students pursuing their BSc (Hons) Programme at Ahmedabad University must complete two projects in their 6th and 8th semesters. "However, due to various compulsions of the hybrid model, we had to do this over two consecutive terms - the 7th and the 8th. As a result, for an entire year, I ended up doing in-depth research. It turned out to be an immersive experience. I figured out that besides doing actual research in a lab, you need to have people who understand its importance and who can help the researchers by managing things efficiently," he says.
For Dhairya, being in a decision-making environment with the capacity to influence change matters. Coming from a family that runs an eye hospital and an eye bank, and is closely associated with the Red Cross Society, core biology has always been Dhairya's strength. "I am passionate about biology," he says, adding, "but I've also seen solid research facing challenges due to financial and logistical constraints. My chief interest is to work as a consultant in healthcare or a research institution where I can create a seamless ecosystem for researchers and healthcare policymakers."
Dhairya says his experience at Ahmedabad University has prepared him for his time at Columbia University. "We have a democratic academic setup. I was free to choose my electives and I chose economics and statistics. Moreover, our University equips us with above-par people skills," he says. "That's what got me where I am today."