11 November 2022
Professors PR Shukla and Minal Pathak Authors on the Summary for Urban Policymakers Report Released at COP27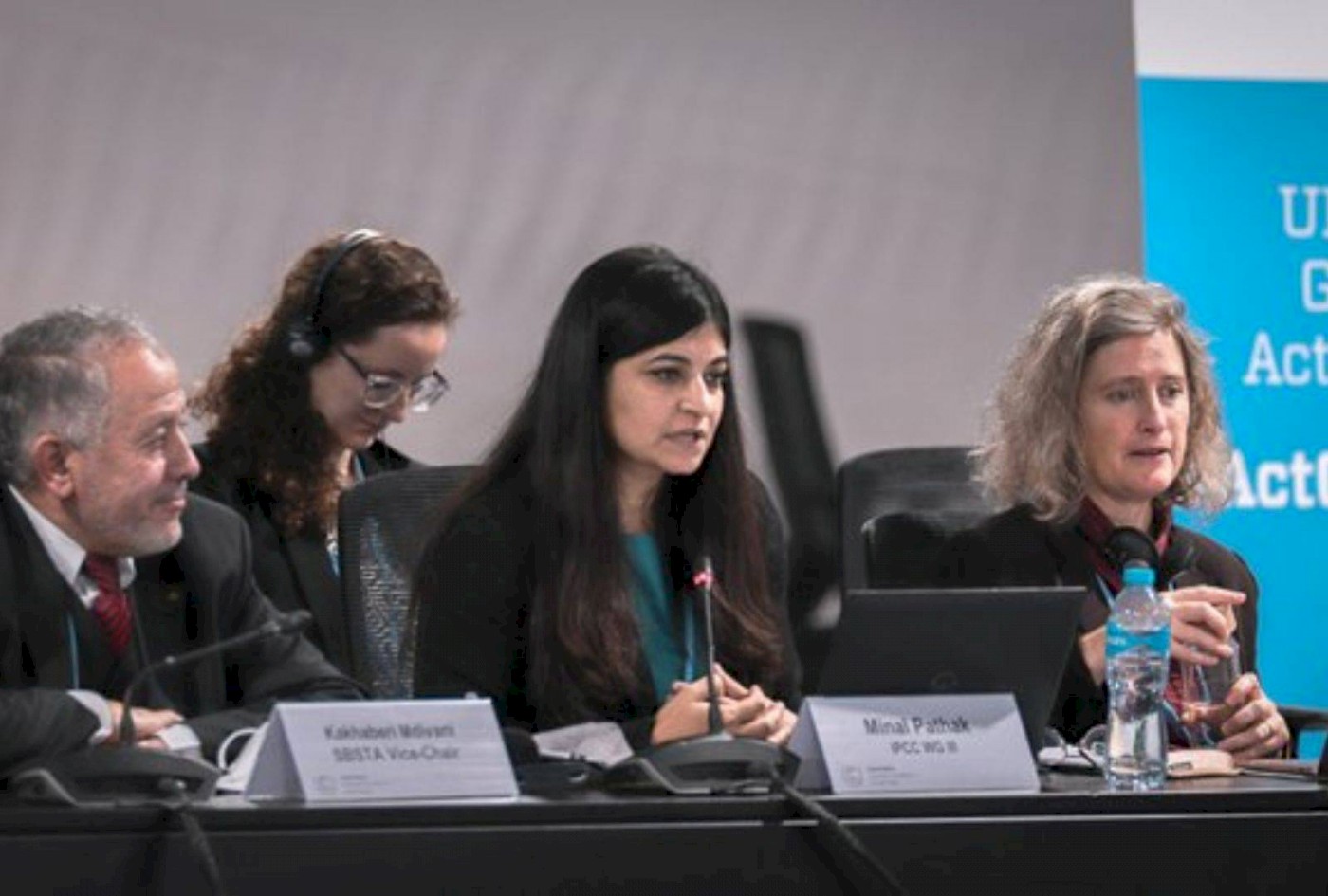 Sharm El Sheikh, Egypt
The Summary for Urban Policymakers (SUP) was released at the 27th United Nations Climate Change Conference or the Conference of the Parties (COP27) of the United Nations Framework Convention for Climate Change today in Sharm El Sheikh Egypt. Ahmedabad University's Professors Minal Pathak and PR Shukla are authors on the report. This volume offers a concise and accessible distillation of the Intergovernmental Panel on Climate Change (IPCC) Working Group III Report for urban policymakers. Professor Pathak is a Senior Scientist and Professor Shukla is the Co-Chair of the IPCC Working Group III.
The SUP initiative brings together the world's leading scientists with local government policymakers and businesses to co-generate and advance a scientific evidence base to propel implementation and deepen climate action in cities around the world.
Volume III of the report series, What the Latest Science on Climate Change Mitigation Means for Cities and Urban Areas, brings out trends in the 21st century - a rapidly growing urban population, urban land expansion, and the associated rise in demand for resources, infrastructure, and services - to forecast growth in emissions from urban consumption and production. It highlights how the pattern of urbanisation and the implementation speed and scale of mitigation action will define the rapidity of growth of Greenhouse Gas (GHG) emissions.
CHALLENGES FOR URBAN POLICYMAKERS
The size of the global urban population is large and growing, currently totalling 4.5 billion and projected to be 7 billion by 2050;
With ongoing urbanisation in the Global South, new infrastructure build-up, and retrofitting of ageing infrastructure has potentially high levels of embodied emissions, heightening the need to decarbonise and dematerialise;
Inadequate institutional, financial, and technical capacities to plan, enact, and implement local climate change actions;
The growing preponderance of megacities and extended metropolitan areas present unique challenges for governance as well as energy and carbon efficiency; and
Reinforcing interactions among urban infrastructures and technologies, institutions, and individual and collective behaviours could create inertia and path dependency, also known as carbon lock-in.
KEY MEASURES
Walkable pathways
Pooled transport
Safe and comfortable mass transport
Better spatial planning to reduce origin-to-destination distances and more green pockets
Vehicle-free zones
Electrification of vehicles
Desirable and affordable plant-based diets
Urban green spaces that help sequester carbon, reduce heat impacts, and energy consumption
Greener supply chains to reduce emissions within and outside cities