Awards & Recognition
VentureStudio has been awarded and recognised as follows :
National Entrepreneurship Network awarded Ahmedabad University the "Debutante Institution Award" and "High Impact Institution Award" for contributing to developing/ supporting the entrepreneurship ecosystem.
Technology Business Incubator (TBI) approved by the National Science Technology Entrepreneurship Development Board (NSTEDB), Department of Science and Technology (DST)
DST Nidhi Prayas Shala and an Engineering Prototyping and Fabrication workshop funded by DST Nidhi (National Initiative for Developing and Harnering Innovations) Prayas (PRomoting and Accelerating Young and ASpiring technology entrepreneurs).
BioNEST Bioincubator approved by the Biotechnology Industrial Research Assistance Council (BIRAC)Associate BIG (Biotechnology Ignition Grant) Partner by BIRAC
Nodal Institute under the Government of Gujarat Startup Scheme
Approved for the Student Startup Innovation Policy of Government of Gujarat
Multiple pre-seed funding from DST such as NIDHI Prayas (upto Rs 10L for Prototyping), NIDHI Entrepreneur-In-Residence Fellow (Upto Rs 3.6L for an entrepreneur) and NIDHI Seed Support Schem (Upto Rs 25L per startup)
---
Zybra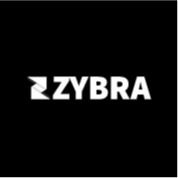 Budget Friendly Accounting Software 2018 Award by Software Suggests
Rising Star Award 2018 by Finances Online
Winner @ Vibrant Gujarat Startup Summit 2018 – Fintech – Scaleup Category
Selected as top 50 social impact ventures declared by Bombay stock exchange, in May 2019.
---
Biofics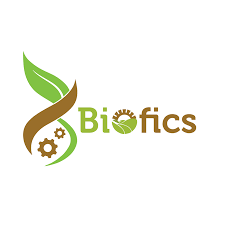 Winner Empresaria Startup Summit 2019 Big Pitch 3.0
Awarded CSR Project by ONGC Hazira
---
DiaHappy Health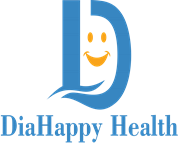 Clinical Trial of 3 months with RSSDI (Research Society for the Study of Diabetes in India), where they have achieved an average HbA1c drop of 2.38 units and weight loss of 9.6 kgs along with drop in medication during the trial
---
Wockito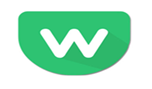 First Prize at Angel Summit Delhi 2017
---
Delta H

Demonstrated the product to the Hon'ble Defence Minister Nirmala Sitharaman and the Chief of Army Staff General Bipin Rawat during Army day 2019.
Product was selected as an innovative solution for display/demonstration during Army Day January 2019. Defence Display ACSFP Products 2019 (DDA 2019), Panagarh Military Station.
---
Vendaxo

Ms Poonam selected as one of the Empower 2018 Winners by Zone Startups for top Women Entrepreneurs in India in partnership with Bombay Stock Exchange (BSE) and Ministry of Quebec
---
Aura Interactive ( A I Studios )

Aura Interactive won @ AR VR Hackathon 0rganized by ITC Infotech in Bangalore
---
WideNeed Technologies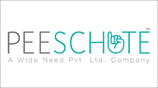 Selected as top 50 social impact ventures declared by Bombay stock exchange, in May 2019.
Selected as top 15 to represent India in Leaders in Innovation program at London, UK in February 2019
Won IIM-A SAP grant for social ventures in October, 2018
Selected as top 15 incubatees out of 160 to make it to Nexus pre incubation program by the US Embassy and University of Texas in June, 2018
---
Strauss Healthcare

Dr Aakash Doshi, was selected as an Acumen Fellow in 2018
---
Vrizm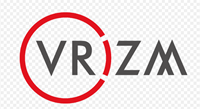 Recognised as Google Street View Trusted Agent and reached 3.6 million views
Awarded Innovative Product of Month (December 2018 and January 2019) by Amazon India
---
Prayogik Technologies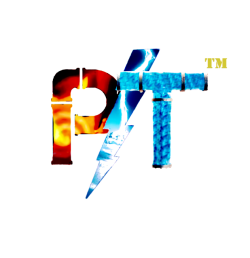 Raised Rs 30L investment from GAIL in 2018
Represented GAIL INDIA Startup in International Oil & Gas Exhibition 2019
Awarded as one of the best start-up working in Oil & Gas Industry in IITF-2017 (India International Trade Fair-2017).
---
VoxAnalytics (ThyroApp)

Paper presented in STEM 2019 (Int. conference in Science, Technology, Engineering and Maths) under Vibrant Gujarat 2019, got selected for the second position under the category "Research and innovation in STEM".
Applied for the patent in India and also registered trademark for the "Thyvox".
---
Maal E

1st Prize Agricultural Category in the Jharkhand Startup Drive in August 2018
---
Synersense

BIG grant from BIRAC from Dept. of Biotechnology (DBT), Govt. of India, 2019
NIDHI-PRAYAS Grant Support from Department of Science & Technology (DST), Govt. of India, 2019.
Leaders in Innovation Fellows (LiF) program, Royal Academy of Engineering (RAE), Newton Fund from Govt. of UK. 2019
5th Cohort pre-incubation under IC2 Institute, The University of Texas at Austin and Nexus Startup Hub at American Center, U.S. Embassy, New Delhi, 2018
---
StrautX

Royal Academy of Engineers Leaders Fellowship Program, London, February 2019
---
YHonk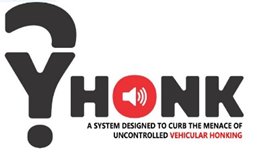 Along with Indian patenting, YHonk filed for a patent in countries naming - the USA, Australia, EPO, Ghana, Uganda, Indonesia, Vietnam and Nigeria. Amongst these, recently, they have been granted the Nigeria patent.
YHonk received Creative & Inclusive Innovation Award (CRIIA) in Ahmedabad for being the most innovative social solution in 2019
---
Heavy Equipments

Top 10 Innovative Startups in Surat Smart City Summit
---
Solar Fuel

Abhishek Shah was selected for the Massachusetts Institute of Technology (MIT) Innovation and Entrepreneurship Bootcamp, August 2018
---
Cycling Cities

Idea presented at cycling Conferences in Brazil in and Australia in June and October 2018 respectively
Nikita Lalwani was chosen as the Bicycle Mayor of Baroda and first Bicycle Mayor from India for all her efforts in the Cycling Cities onground initiatives, May 2017-April 2019
One of 30 women Entrepreneur finalists out of 575 women Entrepreneurs for Scale Up program by TiE Global 2019