Message from the Associate Dean of Students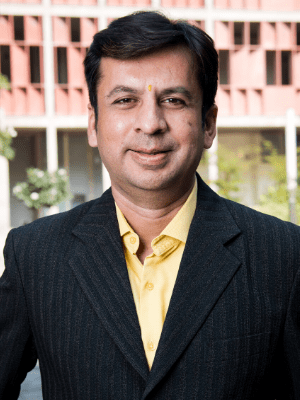 VAIBHAV KADIA
Associate Dean of Students
Assistant Professor, Accounting & Finance
Amrut Mody School of Management
Email: [email protected]
Phone: +91.079.61911038 (Office)
Dear Students,
Congratulations on your acceptance to Ahmedabad University! We are pleased to welcome you to a well-structured academic journey dynamically supported by co-curricular activities and sports. Your time at the University will be a crucial and absorbing phase in your life. Not only will it expose you to liberal education, culture, and values, but it will also enable you to nurture your talents and develop yourself to be a critical thinker who will step out to change the world to be better. There are mindfully planned cultural clubs for you to join and actively participate in. The University has a fantastic infrastructure for indoor and outdoor sports with modern amenities. We firmly believe in the overall development of our students, and we hope you will make the best and most responsible use of these facilities and services Ahmedabad University can offer.
We are here for you if the new environment presents any challenges, whether physical, emotional, or social. Do not hesitate to reach out to the Wellness and the Health Centres at the Office of the Dean of Students which comprise highly experienced professionals who will support and guide you always.
None of us know what the future holds for us but what we do here will have an impact on creating a future that we dream for ourselves. Spend a good amount of time at the University as it will open up many possibilities for you to explore and experience new avenues. Learning, exposure and experience will go a long way in shaping you to deal with the real world. Remember to push your boundaries in unfamiliar directions and don't fear failing when you want to try new things; we have your back.
We look forward to meeting you in person as you step into this exciting phase of your life. Have a meaningful and productive time at Ahmedabad University.